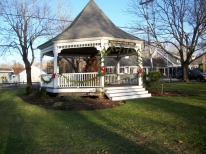 HOME * LAND REALTY IS THE #1 SELLING REAL ESTATE OFFICE IN DENNIS SINCE OPENING IT'S DOORS IN 1996!
That's right! Proving the fact that bigger is not always better, the three original Partners have consistently been in the Top 10 Selling Agents in Dennis. And the office ranks as #1 of all offices selling in Dennis since 1996. Whether buying, selling, or renting, Home * Land Realty should be first on your list. Our customers and clients are THE top priority at Home * Land Realty. And that is why we appreciate our continually growing referral base. Once you've worked with us, you will see the need to look no further.
Bette Landry and Betsy & Gerry Ciarcia joined forces in 1996 to offer a boutique approach to selling Real Estate. Bringing a combined 80 years of Real Estate knowledge and experience, the Partners at Home * Land Realty guarantee a smooth and successful transaction. Helping both Buyer and Sellers, we offer personalized and intimate service. You and your biggest asset will not be "a number" at Home * Land Realty. You will know us and we will know you. By choice we have kept Home * Land a small office and therefore know our inventory inside and out. In this age of large franchises, Home * Land continues to strive and excel among its peers. Preferring to answer calls in person, and deal with your needs first hand, Betsy, Gerry and Bette are on-site Owner-Brokers. And while large offices may have a presence in print, your home will not be one of 100 listings receiving little or no attention. You will not be waiting your turn in the rotation.
The idea is simple. We choose to be small. We choose to be precise. We choose to be good at what we do. And it works! Stop by to see us in the Heart of Dennis Village, sandwiched between the Dennis Public Market and The Village Coffee Shop. You won't be disappointed. We guarantee it!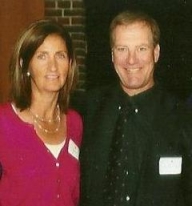 About Betsy & Gerry Ciarcia
Betsy and Gerry Ciarcia began selling Real Estate in Dennis in 1984. After graduating from Bowdoin College and playing minor league ice hockey, Gerry was invited to play in Europe. The couple married and to Italy they went! They lived in the Italian Alps for 11 years while Gerry played professional ice hockey, including several World Cup tournaments, and at the 1984 Olympic Games. Summers were spent in Dennis selling Real Estate. When hockey ended, the family then settled year round in Dennis. And with Bette Landry, Home * Land Realty was born. Bringing his expertise to the community, Gerry was instrumental in the success of Tony Kent Ice Arena and coached the Dennis Yarmouth High School Dolphins to their first tournament appearance in years.
As members of the Dennis Yacht Club, Cummaguid Golf Course and Nobscussett Property Owners Association, Betsy and Gerry have first hand knowledge of our beautiful area. We would love to show you around!
About Bette & Bob Landry
Bette Landry, along with her husband, Bob, own and operate the highly successful and sought after Lightship Homes Custom Building Company (Established in 1983). Bob is an invaluable resource to our clients and customers with his extensive knowledge of building on Cape Cod. Those little "bumps in the road" which are common in transactions are smoothed away with a resident Contractor/Builder on hand to "put out the fire".
Bette has been a Real Estate Broker for 30 years and a resident of our beautiful Town of Dennis since 1979. She and Bob were college sweethearts in 1969, went on to marry while Bob was completing his Masters Degree, then happily began a family and relocated from Connecticut to Dennis. Robert, Jr. ("Bobby") is well recognized in Town and at his job. He's the "forever a fan" of our professional sports teams and an avid collector of sports memorabilia. The equestrian daughter, Christine, "Chrissy", has returned to Massachusetts from her previous positions in Bremen, Germany, where she trained horses, as well as her own young horse "Santino" in classical dressage, and San Diego, California, where she worked for a well known olympian. She and Santino have competed throughout the northeast (Region 8) this past season with much success, taking First Place in 2nd Level in the regional competion and going on to the Nationals in Lexington, Kentucky. Chrissy is also a licensed dressage trainer and certified equine and canine massage therapist.
Bette and Bob have always enjoyed the attributes of Dennis, especially our wonderful Sesuit Harbor for boating and fishing, our gorgeous, natural beaches, nights out at the Cape Playhouse, and unique dining at our local restaurants.
Our Invaluable Staff
Our dedicated assistants manage to hold down the fort and keep us running! Having been onboard for several years, they can pretty much do it all. And, always with a smile! Whether expertly fielding calls, assisting with rentals, or welcoming clients, you are sure to be in good hands.